Landscape Construction
Let Gardenalia help you bring the comfort of your home to your outdoor spaces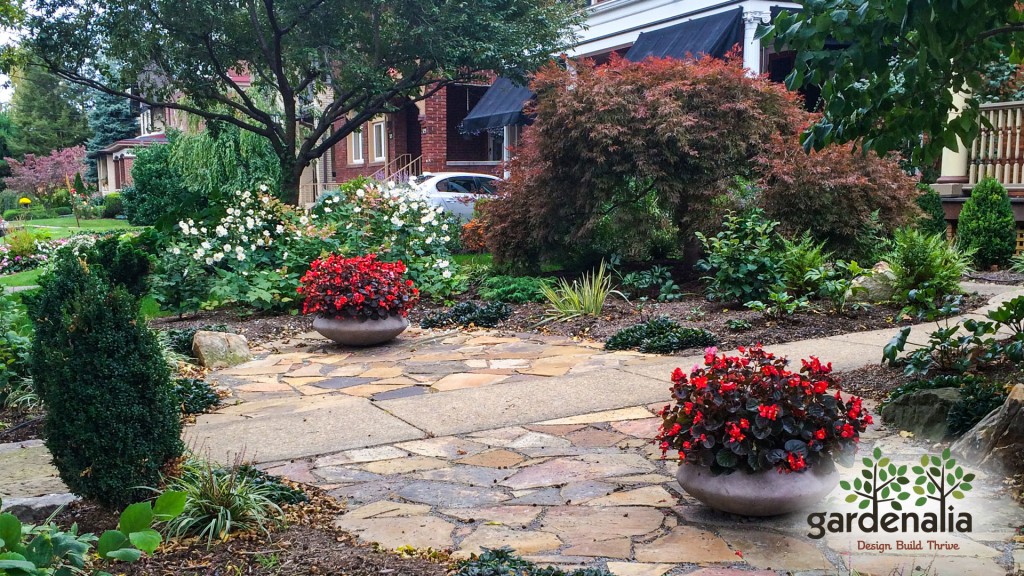 Gorgeous Personalized Spaces
No matter what your location, situation, budget, or desires, Gardenalia has the expertise to achieve your ideal outdoor space. Our holistic approach ensures that all of the pieces work together to create a cohesive, flourishing garden experience. Bring us your most reasonable or unconventional ideas. Gardenalia will deliver your dream garden.
Thorough & Thoughtful Planning
Careful planning is the first vital step in building a garden with lasting beauty and value. Our horticulturists and master gardeners will incorporate your ideas to design and implement your green space using best horticultural practices. We strive to ensure that everything we design creates a healthy, sustainable ecosystem.
From the selection of plants to their placement and protection, the beauty of our gardens are made to last. Once your dream landscape is complete, we will empower you with training and resources to nourish and care for your garden. Of course, if you want a hands-off experience, Gardenalia can tend your garden year after year.
What Sets Us Apart
Design, Build, Thrive
Gardenalia delivers all the services necessary to design, plant, and build your outdoor space. Our mission of beauty and sustainability carries through from the seed of an idea to your garden's full bloom. We are a team of master gardeners and horticulturists who do more than installing and pruning. We implement a vision to ensure its brilliance year after year.
Who We Are
A Team of Experts
Gardenalia's fine (organic) gardening and landscaping teams work directly with skilled artisans, including carpenters and masons, metal workers, and artists. Also, every aspect of your landscape is implemented from the ground up and is backed by our many years of expertise and precision. Overall our collaborative build and installation style guarantees that the original vision shines through in the final product. When you hire Gardenalia you can rest assured that the details of your garden planning will be seamlessly executed, including installation.
Why Gardenalia?
Respectful from Start to Finish
Respect for our ecosystems and customers is key to everything we do at Gardenalia. During the build process, respect for your family, property, and surrounding neighborhood is just as important. Rest assured that every member of our team embodies the best qualities of professionalism and expertise. We only work with individuals who we know and trust. Our team will leave your home or business better than we found it in every way possible.
Learn More
Landscape Construction Services
Garden Elements & Hardscape Features
A well-designed landscape incorporates balance between hardscaping (such as pathways, walls,and patios), and Softscaping or vegetation. Learn how the right hardscape design can accentuate your outdoor living space.
Annual Plantings provide long lasting seasonal color in your garden. From spring to winter, seasonal containers and bedding plantings enhance your garden with spots of color and textures. Spring Bulbs bring the first flower of spring
Protect, beautify and sustain your garden beds & Containers with our all automated leed certified drip irrigation system
Professionally designed landscape lighting can be breathtaking when done well. Gardenalia develops personalized lighting solutions that enhance the beauty of you home while also improving property security.
Protect your landscape against damage caused by deer during the fall and winter months.